Like many HW collectors, I am a sucker for Ferraris. Well I am now at least, since Ferrari decided to make good looking cars again (It had been awhile). Ferrari and Mattel must get along very well, and it is a relationship we all benefit from. Keep those Ferraris coming...
We have and will see a few Ferraris in the basic range this year, including the New Models 458 Spider (a full photo spread coming later this week...stay tuned). And although not a New Model, the fantastic Ferrari 599XX casting finds itself in the mainline for the first time, after anchoring the now defunct Speed Machines range. And what a debut it will have here in a couple of months. Not only does it appear in classic red with a nice understated design, but it will also be the
Batch M Super Treasure Hunt
. I already training to immerse myself with the night-time crazies to try and snag one. We shall see.
In the meantime, enjoy these sneak peak photos of the basic version: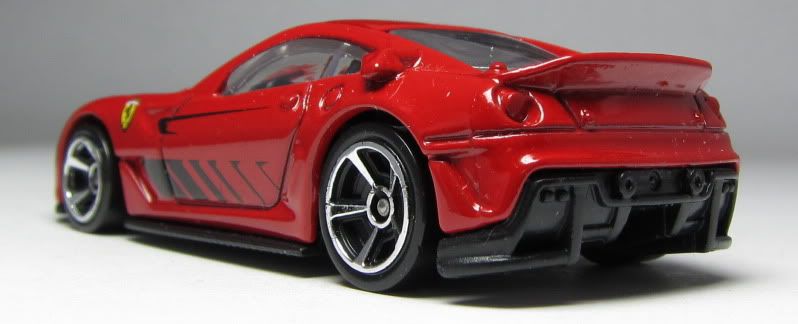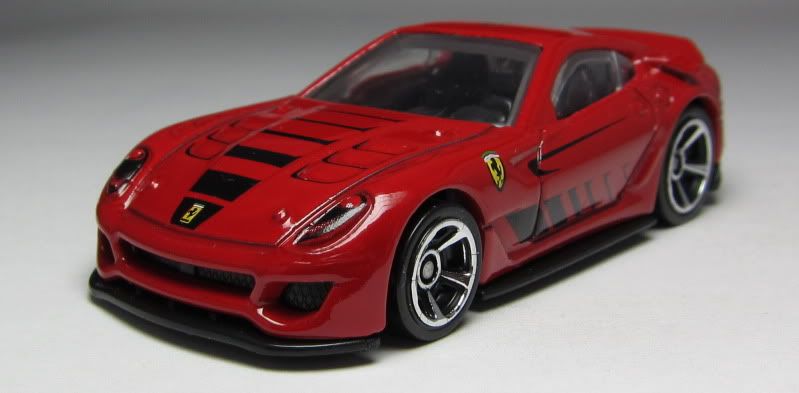 With some of its compatriots from the Speed Machines range: